TeamLogic Voice For Agencies
TeamLogic Voice was also designed for the advertising agency market. Our white label dashboard provides agencies the ability to separate client accounts. Easing monthly billing and all other reporting. Our tools allow you to track, plan, and gather information from robust reports, call tracking, source tracking and even bulk email campaign tracking. TeamLogic Voice workflow allows you to manage your clients or even sell Siarum services to your clients. Providing your agency with a new revenue stream.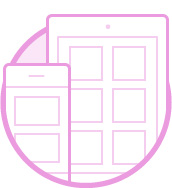 White Labeling
TeamLogic Voice turns your agency into a call tracking expert with an extension of your agency's great brand. TeamLogic Voice makes it simple to white label and host on your domain. Customize all of your reports and scheduled emails to go out to clients daily, weekly or monthly so your team no longer has to spend hours putting together reports for your clients.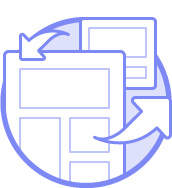 Agency Dashboard
Keep track of all your clients in one place. With our agency dashboard you are able to shadow login to each of your clients accounts. Giving you full control over the accounts. You can also turn client accounts on or off with the click of a button without cancelling the account. Your agency dashboard reporting allows you to see the total number of minutes and the total amount of phone numbers you have active at a glance.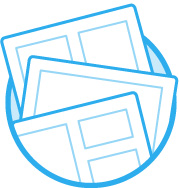 Client Reporting
TeamLogic Voice allows you to give your clients access to their dashboard so they can see all the activity going on. You control the level of access your client has. If you only want them to see the reporting, that's what you allow them to do. Each client account is separate so you know exactly what sources are performing for each client. Now you don't have to spend hours formulating reports for your clients, TeamLogic Voice does it for you.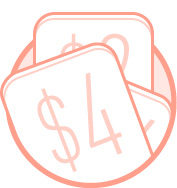 Client Accounts
Agencies have the ability to create client sub-accounts through the TeamLogic Voice agency platform so you can separate each client and allow them access to their own reporting. You assign the user roles and give your clients only the access you need them to have. Agencies have the ability to pay for each client's costs directly, or have the clients sign up for their own account that you manage.
Agency Platform has a wide spectrum of reports and decision support tools
Accuracy: Despite the inherent complexity, management reports need to be accurate. They need to represent the company's best estimate of the results at that point in time, and thus be believable to senior management. Using proven actuarial techniques, our firm is uniquely qualified to achieve this goal. Parsimony: Management reports should never be so difficult to assemble that they do not justify their own costs, both in terms of actual dollars spent as well as the cost of not having full buy-in from managers.
Detail: Ultimately, reports should be generated at the level where business decisions are made, and thus where they can make the greatest impact. A firm must balance the competing objectives of accuracy and parsimony against greater levels of detail.
Timeliness: Information must be timely or it is rendered useless. Using technology widely available today, firms can have information faster and more often than was possible even just a few years ago.
Hours
M-F: 8am - 5pm
S-S: Closed
Office
300 Cahaba Park Circle
Suite 111
Birmingham, AL 35242